Introducing Lincoln Black Label
at Diffee Lincoln
WELCOME
Lincoln Black Label is your invitation to a uniquely elevated automotive experience, one that revolves around you. Our 2018 collection features carefully, curated design themes inspired by the love of travel, the arts, culture, fine food, architecture, fashion and more. Which one speaks to you? Explore them at your leisure with a one-to-one consultation in the Lincoln Black Label studio at your dealership or another place of your choosing. We'll be pleased to bring a test-drive vehicle to your choice of location as well. And when your new Lincoln is ready, we'll deliver it directly to you. This is only the beginning of the exceptional privileges you'll enjoy as a Lincoln Black Label member.
View Inventory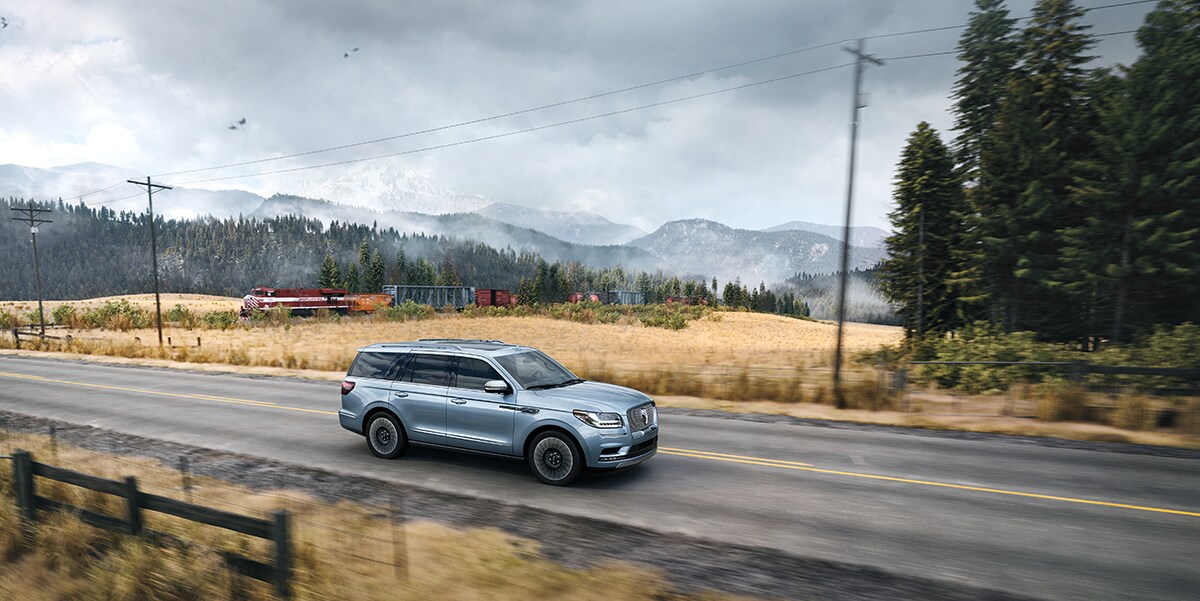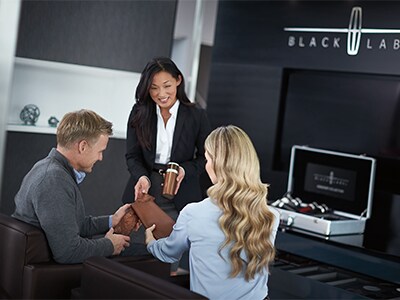 On Your Terms
With a mobile showroom that comes to you, an in-dealership studio featuring a private fitting room and remote vehicle delivery, Lincoln Black Label works on your terms.
* Available within 30 miles of participating Lincoln Black Label Dealers. May vary by state.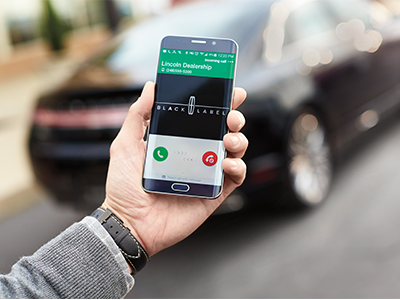 Lincoln Concierge
Need assistance? We're here for you - 24/7. Your concierge works around the clock to answer any questions or concerns you may have from beginning to end. We can help by providing information on new vehicle features, details about Lincoln Black Label owner benefits and more. We welcome you to call (800) 521-4140, or chat online at Lincoln.com, anytime of the day or night.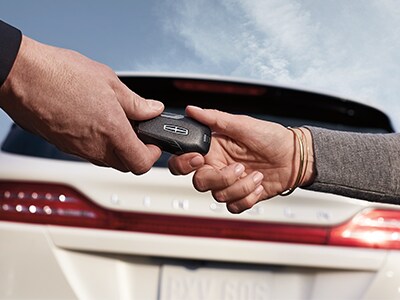 Pickup & Delivery
When it's time for a service appointment, we'll handle it. We'll pick up your vehicle and deliver it back to you when service is complete.We'll also leave you with a complimentary Lincoln loaner during your service - so your time remains distinctly yours. You simply tell us when and where. We'll handle everything else, keeping you informed with timely texts or emails throughout the process. We'll even return your vehicle washed  and ready for your next journey. It's an effortless door-to-door experience.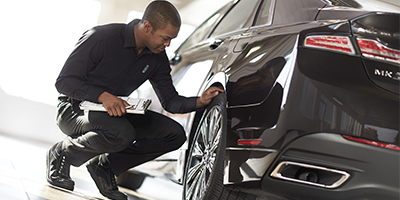 Premium Maintenance
We know that simple luxuries contribute to a life well lived. To help keep your new Lincoln Black Label vehicle running at its best, we provide a 4-year/50,000-mile premium maintenance plan. It covers all of the required maintenance, including wear items like shock absorbers, brake pads and linings, wiper blades and more.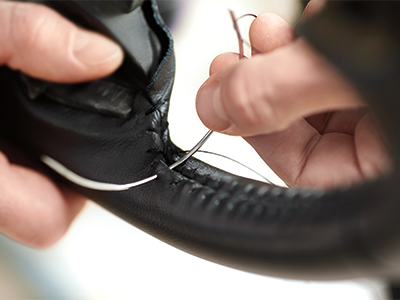 Vehicle Care
The beauty of a Lincoln is best appreciated when it's pristine - inside and out. In addition to unlimited complimentary exterior washes during service hours, any Lincoln Black Label dealership can provide a complete interior and exterior detailing once each year for the first 4 years of ownership. Your concierge can arrange the service, which includes carpet and seat cleaning, exterior hand waxing and more, near your purchase anniversary or in preparation for a special occasion.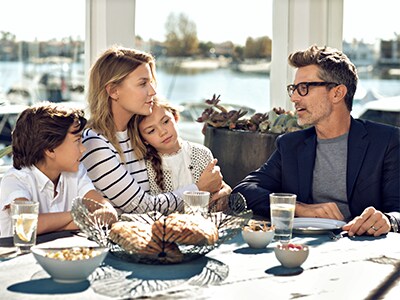 Culinary Collection
Your fine taste extends to all aspects of life. For your culinary pleasure, we've curated a list of restaurants from coast to coast featuring chefs prepared to provide you with an exclusive dining experience. You can also receive special consideration for future reservations and seating at these restaurants through your concierge. Whether you choose to dine within the Culinary Collection or elsewhere, we invite you to savor a gourmet celebratory meal courtesy of Lincoln.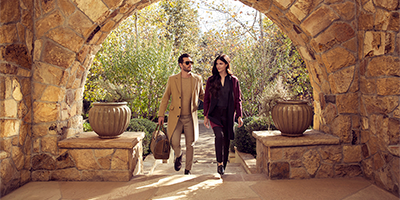 Avis President's Club
As a Lincoln Black Label vehicle owner, you'll receive an invitation to the elite Avis® President's Club. Member benefits include a double upgrade, when available, and a guaranteed rental with a 48-hour advance reservation. You'll enjoy a dedicated line for reservations and customer support. Earn 50% more points by opting in to Avis Preferred Points. Receive premier savings anywhere you travel. Plus you'll recieve a complimentary vehicle for up to 7 days - during the first year of ownership with a maximum of 2 complimentary rentals - at Los Angeles, San Francisco, Phoenix, Orlando or Atlanta international airports.
Discover more at Lincoln.com/blacklabel. Service is available for retail and warranty repair. Mileage limitations may apply. Restrictions may apply. See a participating Lincoln Black Label Dealer for complete details.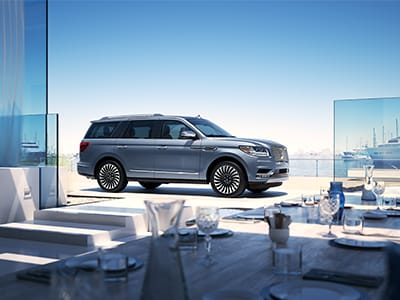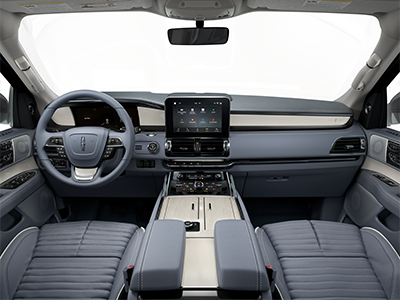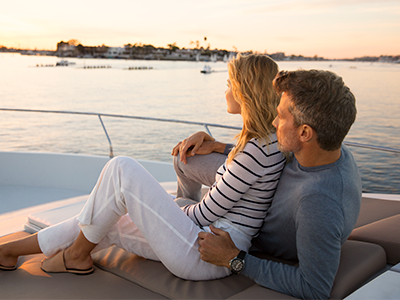 YACHT CLUB
Exclusively for Lincoln Black Label Navigator
Capture the magic of a light breeze and calm seas on a warm summer day with this new  Lincoln Black Label theme. All 3 rows of seats are wrapped in Coastal Blue Venetian leather with linear micro-perforation patterned inserts. Whitewashed Teak wood trim reinforces the nautical tone, while Dinamica® gives the headliner a soothingly soft finish.  It's all inspired by the luxury and leisure of the finest yacht clubs.
DESTINATION
Exclusively for Lincoln Black Label Navigator
Travel becomes art with this new Lincoln Black Label theme. A carefully curated blend of elements gives the Mahogany Red cabin texture and depth. Inserts featuring a sophisticated diamond-weave perforation pattern complement the Venetian leather seats. The suede-like feel of Dinamica® wraps the headliner, and Khaya wood accents  help create an environment that's as adventurous as your next destination.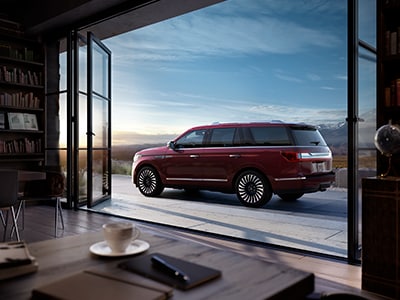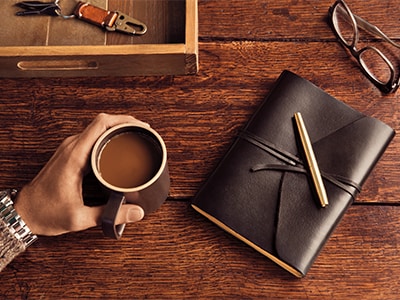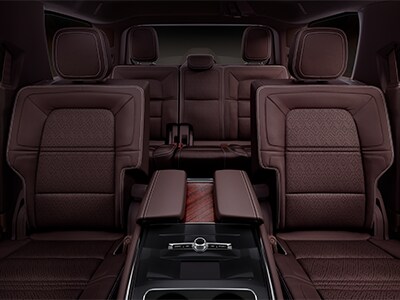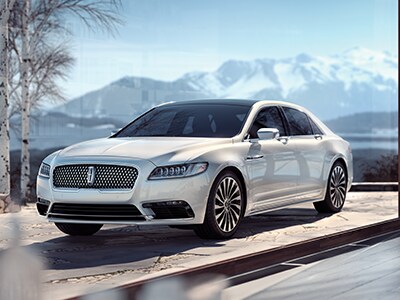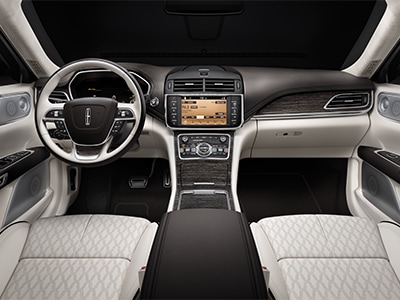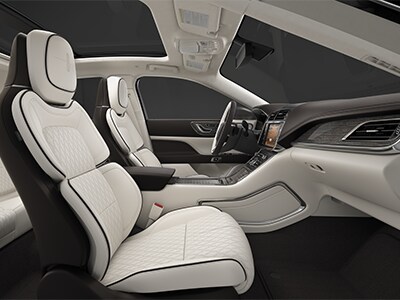 CHALET
Lincoln Black Label Continental
This thrilling Lincoln Black Label theme features a high-contrast interior trimmed in  Espresso- and Alpine-colored leathers. Silverwood appliqués grace the instrument panel,  steering wheel, luxury console and doors. Venetian leather seats with Lincoln Star perforation pattern inserts are precisely accented by dark piping. The headliner and carpeted floor mat accents feature the soothing feel of Alcantara.®
THOROUGHBRED
Lincoln Black Label Continental
Honor the distinguished and exciting lifestyle of elite horse racing with this regal theme.  Richly toned Belmont leather complements the undulating grain of the Chilean Maple wood trim. The graceful forms of the Jet Black Venetian leather seats are accented by Diamond-L perforation pattern inserts. Alcantara® provides the Jet Black headliner  and carpeted floor mat accents with a remarkably smooth finish.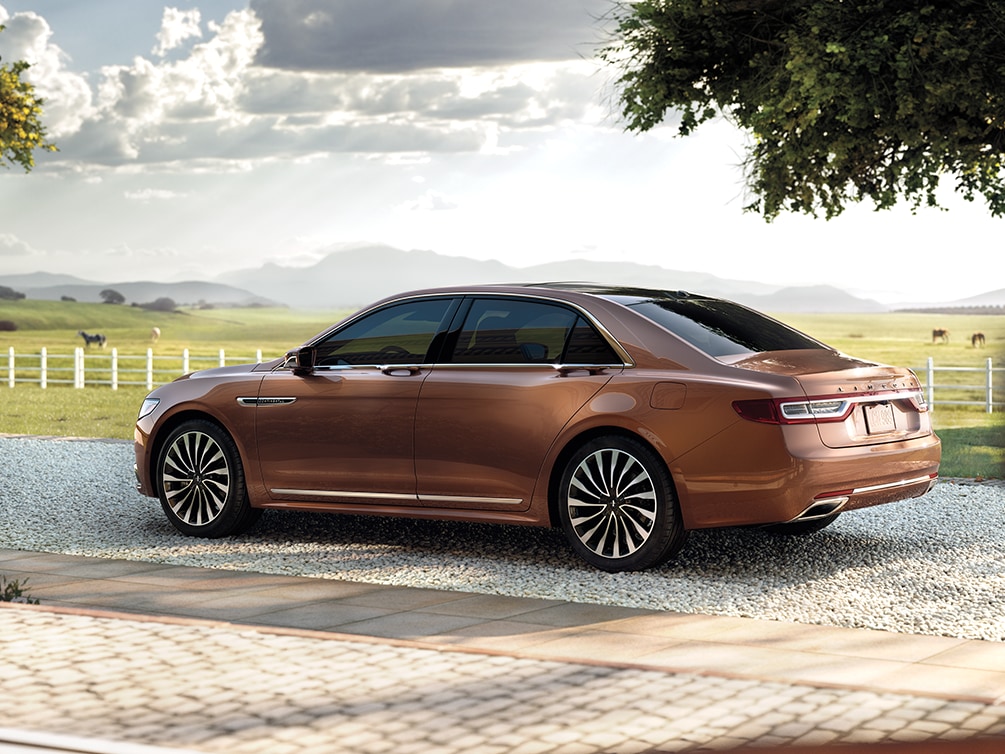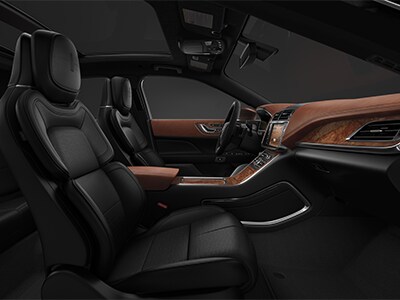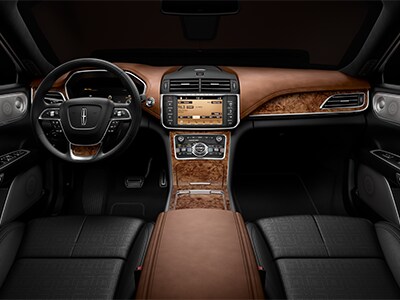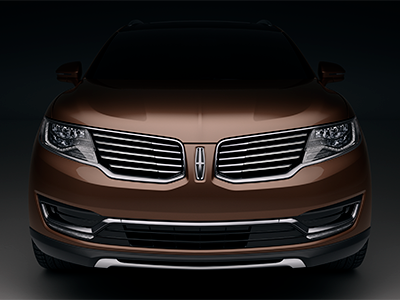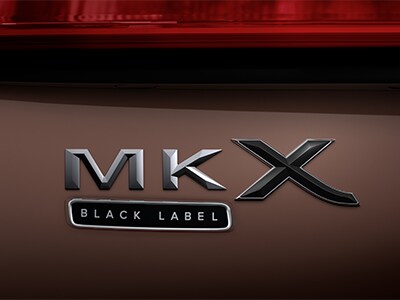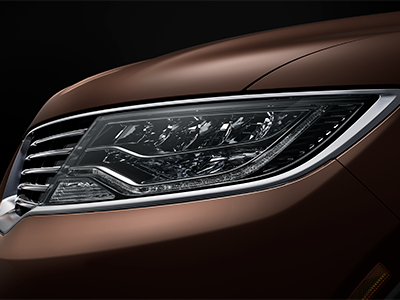 THOROUGHBRED
Lincoln Black Label MKX
This dynamic Lincoln Black Label theme speaks to those with a penchant for sporting refinement. Richly toned Chestnut leather is accented by gorgeous Chilean Maple wood trim. Luxuriously soft Jet Black Alcantara® wraps the headliner. The Jet Black Venetian leather seats feature Diamond-L perforation pattern inserts and Terra Cotta stitching. Designed to honor American equine culture, Thoroughbred evokes the majesty and strength of a champion.
INDULGENCE
Lincoln Black Label MKC
This deliciously deep Lincoln Black Label theme features a luxurious blend of tasteful textures. Ganache-colored Alcantara® wraps the headliner and accents the plush carpeted floor mats. Trufflecolored Venetian leather seats feature our Linking-L perforation pattern inserts and the Lincoln Star insignia. Ziricote wood, seen on fine musical instruments, adds the perfect hint of spice.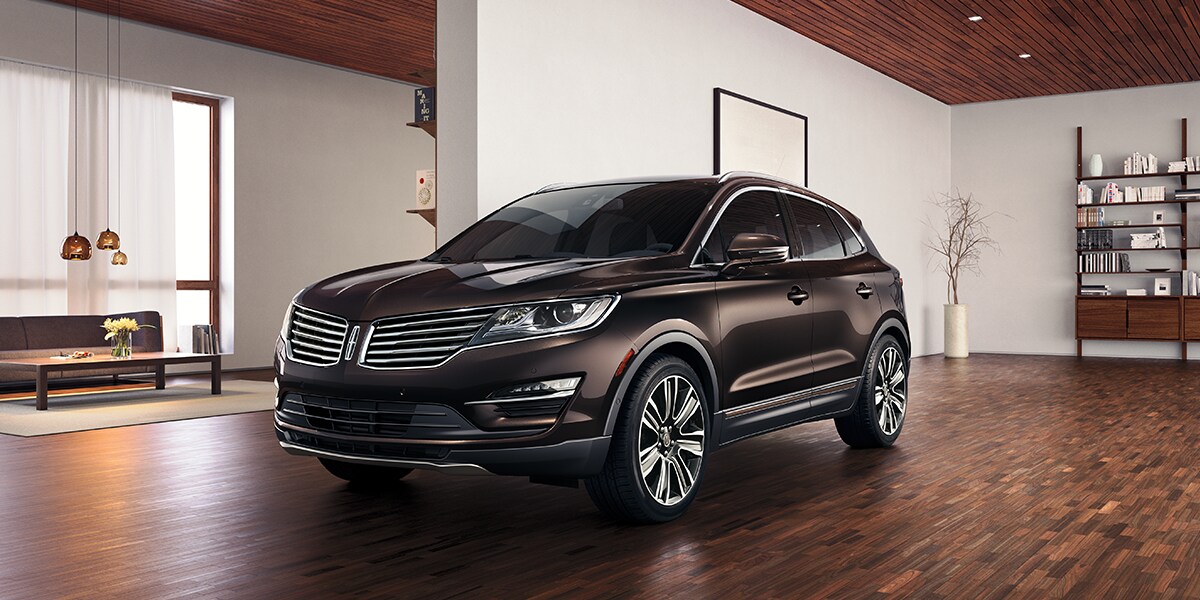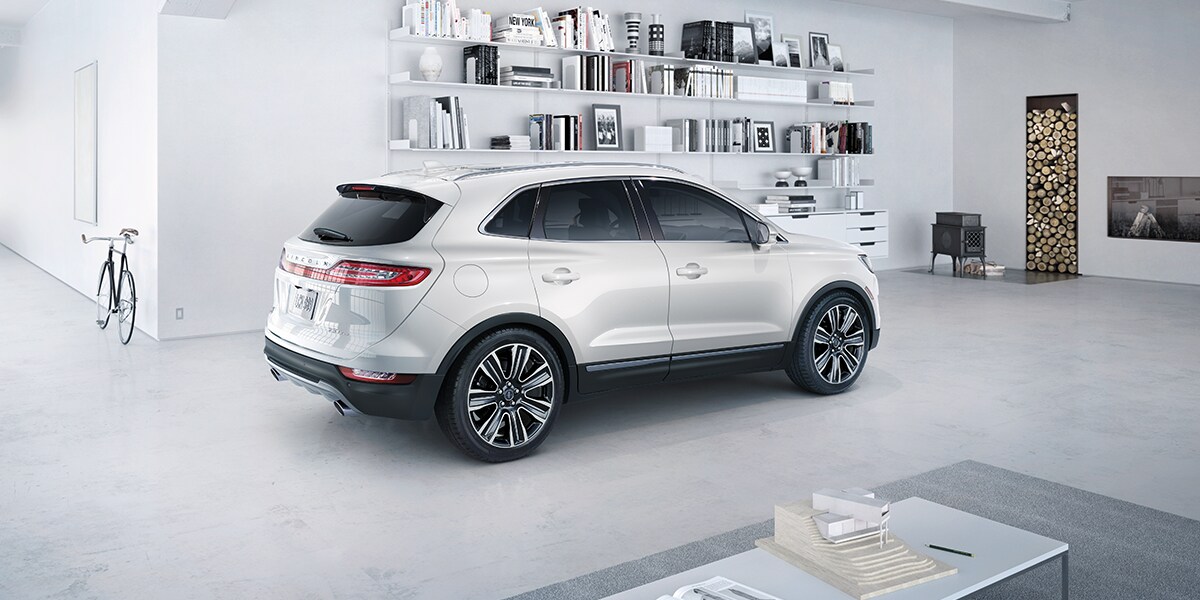 MODERN HERITAGE
Lincoln Black Label MKC
This elegant theme speaks to those who appreciate a timeless, tailored look. Jet Black leather wraps the instrument panel, steering wheel and more. Eye-catching Argento wood is inlaid diagonally to enhance its beauty. The clean aesthetic is reinforced by Vianca White Venetian leather seats with Diamond-L perforation pattern inserts, and Crimson Red stitching adds a touch of avant-garde style.